Get Connected…we need you!



Where Can I Serve?
Jesus told us to make disciples of all nations. One of the most important values of this church is our mission to sharing the Gospel of Jesus Christ. It begins in our own community and spreads from there. We feel it is vital for church members to become involved and active in helping to accomplish the mission of loving all, healing the broken, and serving others.
Music & Drama
God-honoring worship is something we feel is extremely important; and we
have many dedicated and talented individuals who use their talents to glorify
God. Our folks get involved with singing, playing instruments, and being a
part of our anointed drama ministry. Our worship and drama teams have ONE
purpose–to glorify God! They do not perform; they worship! They are both
active in our worship services, outreach opportunities; and available to minister

Missions/Outreach
SCOG is thrilled to be part of the spreading of God's kingdom around the world.
We have many opportunities to be active through missions or outreach. Beginning
with our SENECA FOOT SOLDIERS. This group regularly goes into our community around
Seneca and Oconee County simply conducting Prayer Walks, praying with those who
desire prayer, and honoring God through spontaneous worship services. This group
simply "walks" to find needs in which they can minister to folks.
We also have quarterly STREET MINISTRY where we feed the hungry and conduct a street
worship service in downtonwn Seneca. Finally, we enjoy hosting BLOCK PARTIES
periodically in our city with an effort of reaching out and sharing the good news of Jesus
to those around us. It's all about going out and simply "being" the Church!
We are also active in Missions support around the world. From Mexico to Israel to Belize,
our church desires to also help in spreading the Gospel outside our city. In addition to our
mission support around the world, we also partner with other ministries who are bringing
revival to our nation as well as ministries here at home who are making a huge difference.


Mission 22:6 Kids Ministry
We are extremely proud of our Kids Ministry at SCOG. Based on the Scripture from Proverbs 22:6 (KJV) which reads, "Train up a child in the way he should go: and when he is old, he will not depart from it"; we understand the importance of planting spiritual seeds in the lives of our children. At SCOG, we provide a sound Biblical approach in teaching our children the commandments of the Lord. We do this through a FUN and EXCITING way of engaging the kids in worship and learning.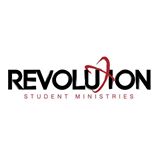 Revolution Student Ministry
Our Student Ministry group loves the Lord and each other. Beginning with grade 6
through those teen years, it is vital to keep Christ our focus. At SCOG, our staff of youth workers are committed to being there for our young people. The youth are our church of today and leaders of tomorrow; and we challenge them to honor God with worship and fellowship.
Other Ministries Include: Young Adult, Ladies Ministry, Men's Fellowship, Saints Alive Senior Group (age 50+), Elders Ministry, and Small Groups
Media & Technology
Using media to spread the gospel is a privilege of this church. In an age of widespread technology, we have a stewardship to use these tools as best as possible for kingdom purposes. Our weekly services are streamed live on Facebook. We also maintain an active Facebook feed for additional church communication.